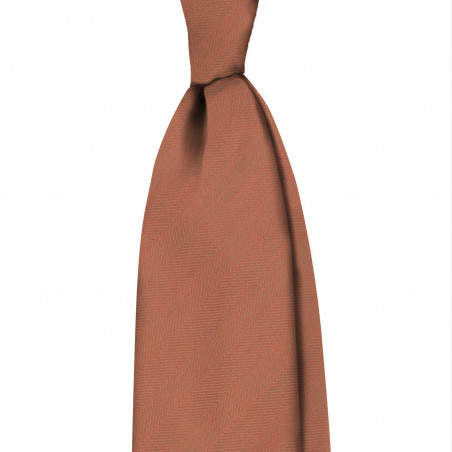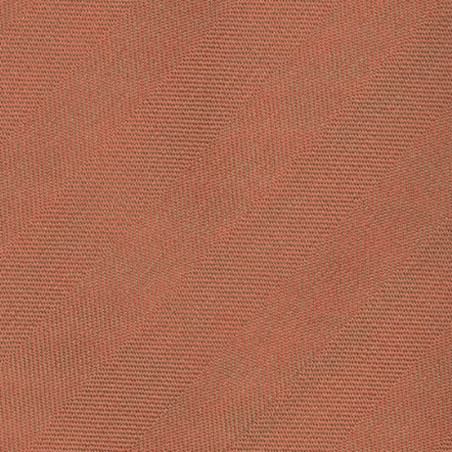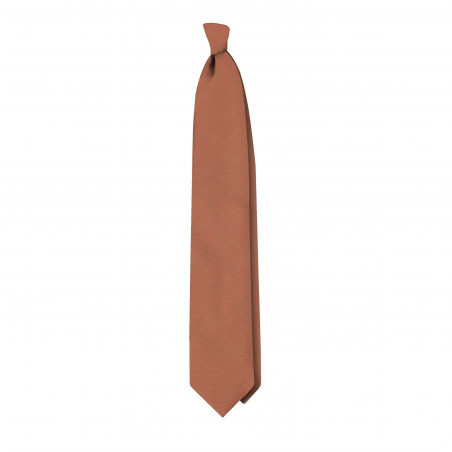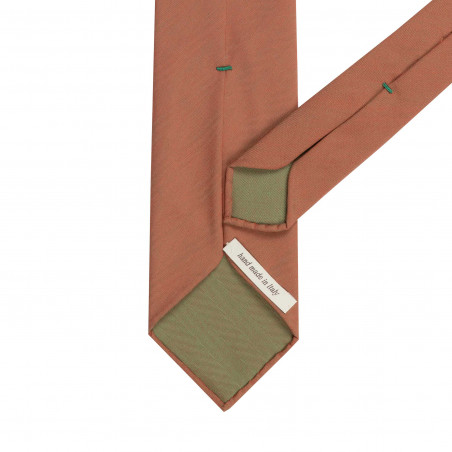 Product customization
Don't forget to save your customization to be able to add to cart
classic Rust solaro tie *Required step
Construction: 4 folds unlined with handrolled edges
Width: 8 cm (3 inch)
Lenght:  150 cm (59 inch)
Fabric: 50% wool 50% cotton
Interlining: 100% wool
Solaro was born in 1907 in England, to solve a problem that many men, especially colonizers, encountered. It was imperative to find a fabric adapted to tropical climates that could reflect ultraviolet rays.
Now Solaro is known among purists and most interested people in the sartorial world to be an exclusive wrinkle-resistant  suits fabric and therefore particularly suitable for making ties.
Our Solaro is a cotton wool fabric which has been weaved with a different colour of yarn on the underside and it is more or less visible depending on the the intensity and direction of the light. The special optical effect of the two sided weave - the back shining through at the front - makes for a very appealing spring/summer cloth.
 Most popular version is the beige/olive weaved with red yarn , very popular for summer suits within Italians, but we but we have a wide range of very nice exclusive colors available.
Our Tailors make the Solaro ties 4 folds without lining, untipped, to underline the beauty of this luxury fabrics. All the edges of the tie are rolled and stitched by hand.